Adding a background image for a word document can make an article more personal and distinctive. The reader's interest and reading experience can be enhanced by using background images that are relevant to the content. Also, it can emphasize the content. Adding the background image in your document can help to highlight the title or data of the report to make it easier for readers to notice the content. And in this article, we'll explore how to set backgrounds for word document using WPS software. With these following simple steps, you can create a customized background that complements your content and makes your Word documents stand out. So, let's get started!
Like this!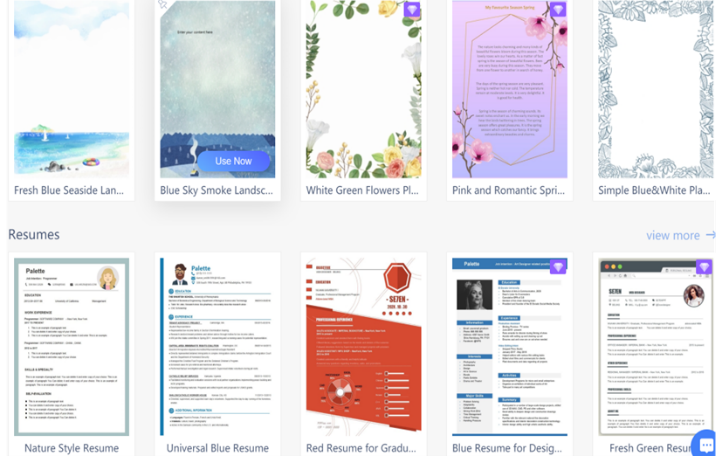 Step 1: Open a new or existing Word document:
The first step of how to set backgrounds for word document is to open WPS software and create a new document or open an existing one that you want to add a background to. Once you have opened the document, go to the "Page Layout" tab located in the ribbon at the top of the screen.

Step 2: Choose a page background:
The second step of how to set backgrounds for word document is to search for the "Page Background" group under the "Page Layout" tab. In this group, you will find different options for setting the page color and adding a background. To choose a background color, click on the "Page Color" drop-down menu, and select a color from the available options. If you don't see a color you like, select "More Colors" to choose a custom color.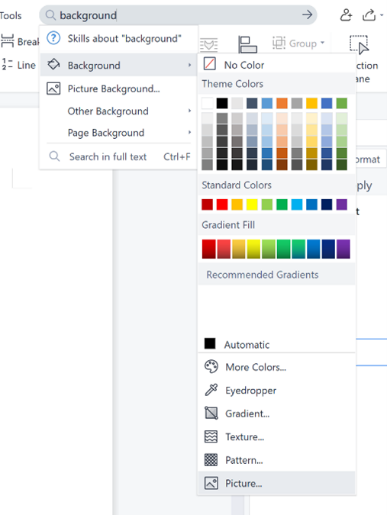 Step 3: Add a picture background:
Click on the "Page Background" drop-down menu again and select "Fill Effects". In the Fill Effects dialog box, you can choose from several options for adding a picture, gradient, or texture as a background. To add a picture, click on the "Picture" tab, and then click the "Select Picture" button to browse for the image you want to use.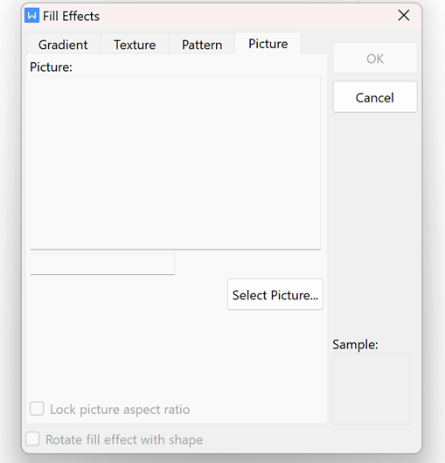 Step 4: Adjust picture settings:
After selecting the picture, you can choose how you want it to be displayed in the document. You can select "Tiling" to repeat the image multiple times across the page, or "Stretching" to resize the image to fit the entire page. You can also adjust the transparency of the image to make it more or less visible.
Step 5: Set document margins, header, and footer:
Once you have set the background, you may need to adjust the document's margins, header, and footer to complement the background. For example, if you have a picture background, you may want to adjust the margins to ensure that the text is not obscured by the image. You can also add a header and footer to your document that matches the background design.
Step 6: Save your document:
Finally, don't forget to save your document after you have finished adding the background. You can save the document with the background as a template for future use or as a separate file. Then set backgrounds for word document.
Tips for Using Backgrounds in WPS Documents:
Use backgrounds sparingly:
Setting backgrounds for word document can enhance the visual appeal of your document, but it's important not to overdo it.
Choose appropriate colors and images:
When selecting a background color or image, choose one that matches the purpose and tone of your document.
Before finalizing your document with a background, it's a good idea to test it on different devices and screens to ensure that it's visible and readable.
In conclusion, adding a background to a Word document in WPS software is an easy way to make documents stand out. These steps may help you a lot!
Frequently Asked Questions about Adding Backgrounds to Word Documents:
Q: Can I add a background to only one page of my document?
A: Yes, you can. After selecting the Page Background option, go to the "Apply to" drop-down menu and select "This Point Forward" to apply the background only to the current page and onwards.
Q: Will the background affect the readability of my text?
A: It depends on the design of the background. It's important to choose a background that doesn't overpower the text and makes it difficult to read.
Welcome to WPS!
With its easy-to-use interface and powerful features, it's a great option for anyone looking to create professional and visually appealing documents. You can download WPS Office for a free trial on their website and see for yourself why it's become such a popular choice among users. So what are you waiting for? Start adding custom backgrounds to your Word documents with WPS software today!